Old Computer Magazine Ads
I decided to save old advertisements and brochures as I come across them. Here are some of the ones that pertain to vintage computers.
These will open in a new window, some are quite large so may take some time to open. Most are .jpg's but some are .pdf's.
Also, you can download the photos or .pdf's by right clicking on the title and selecting "save link target as"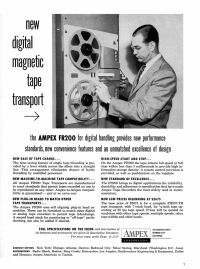 Ampex Digital Tape Transport, 1956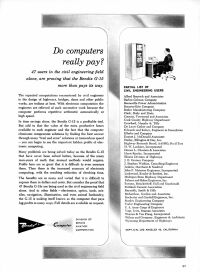 Bendix Computer, 1959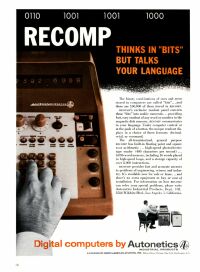 Autonetics, Feb. 1960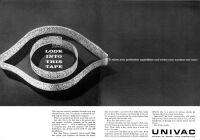 Univac, 1961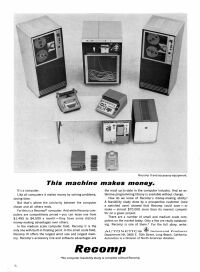 Autonetics Recomp II, Jan. 1962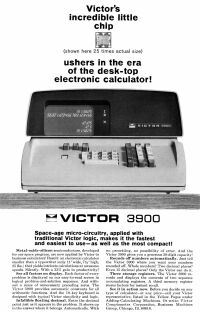 Victor model 3900 CRT calculator, 1963.
Tektronix 321 Oscilloscope, 1963.
Ads from the Feb. 1963 issue of Datamation.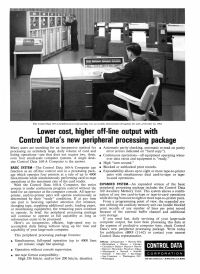 Control Data 160-A, 1963.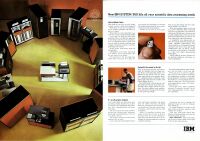 IBM 360 Introduction, May, 1964
Raytheon, 1964
1965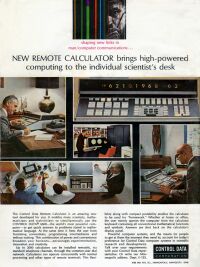 Control Data 6600, 1965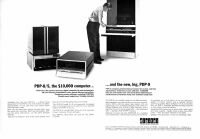 DEC PDP 8/S, Sept. 1966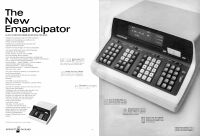 HP 9100a Calculator, Sept. 1968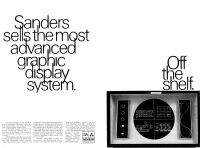 Sanders ADDS/900, 1969
Burroughs B6500
1970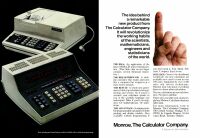 Monroe Nixie calculator, 1970
Evans & Sutherland Computer Corporation LORGNETTE. This is a hand-held color wheel for adding color and stereo to a monochrome display. It's neat! April, 1970.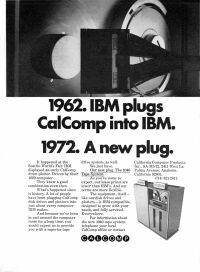 Calcomp Tape drive for IBM computers, 1972
Sperry Univac 9200, 1972
1972 Association for Computing Machinery product brochures.
The following are brochures supplied in a reference book for the 1972 Silver Anniversary Conference of the ACM.

The conference was held in Boston.

I converted them to .pdf's and OCR'ed most of them to save space.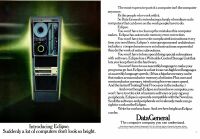 Data General Eclipse, Nov. 1974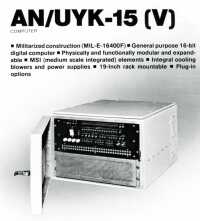 Sperry Univac AN/UYK-15 Military Computer (.pdf). 1974
Wang Computers, 1974
1975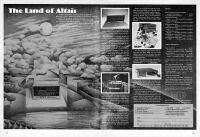 Large Altair ad, 1975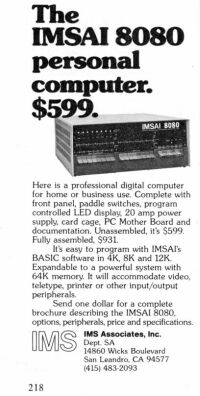 Small Imsai ad, 1976
HP 9825, 1976
1977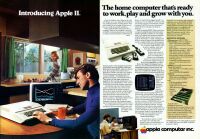 Apple computer introduces the Apple II in September, 1977.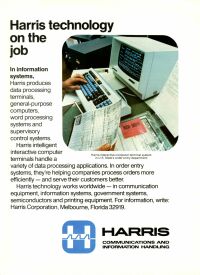 Harris, 1978.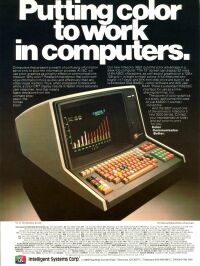 ISC color terminal, 1979.